Add to favorites
We have been following Hagley RV Farm Stay on Facebook since they opened three months ago. Annette, one of the owners, often post's about the camp and does a weekly video of what's happening in the local area. I just love small country town's that have a big sense of community. Heading to Tasmania, this had to be added to our list.
Hagley is 70km south from Devonport so this could be your first or last camp while in Tasmania.
Hagley RV Farm Stay
Arriving at this Farm Stay is easy as it's on the main road through Hagley. I say main road in the loosest of terms and for those wondering if it is 2wd accessible, yes it is!
Heading in you will see the self-check in booth as you drive through one field to the next. Besides the paying information, local information and nearest dump point locations, it also instructs you to park behind the house.
Behind the house is a large block of land with water taps around the outside of the boundary. You do have to be self-contained as no toilets etc are available. Find a free spot in the large field and get set to relax.
We set up at the very back as it has views of fields and mountains in the distance. Horses and a goat are in the next field which is so nice to wake up to.
---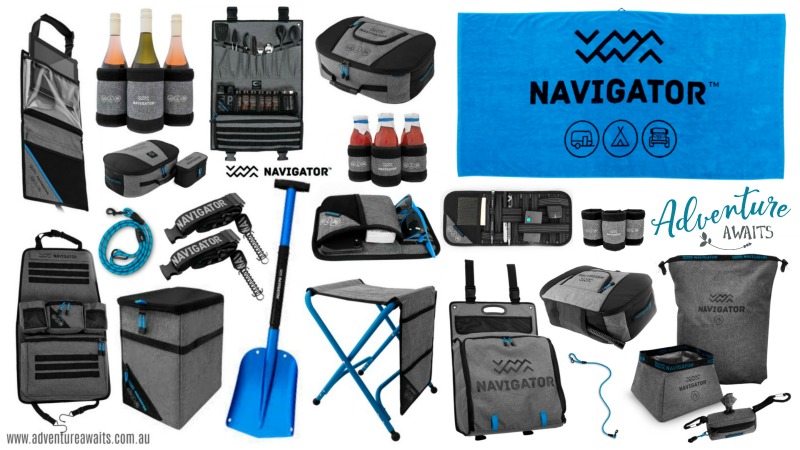 https://www.adventureawaits.com.au/?ref=FTC2021
---
Hagley RV Entertainment Shed
The owners, Annette and Steve, came over for a chat and to introduce themselves. Annette is a nurse and Steve works on the land both are avid caravanners and travellers. They came to let us know they have a book exchange and games for campers to use. Young or old there is something for everyone.
We had a game or two of Quoits, having a bit of a laugh with a wine or two.
Camp Fire & Sunsets
Two of my favourite things and if there's not fire restrictions you can enjoy both 😀
Local To Hagley RV Farm Stay
The Hagley General Store/Post Office – whether you need milk and bread & a newspaper, post office or souvenirs this is the place. Have a chat with the owner who has some interesting bits of information on the local history.
Tassie Pickers – Have a step back in time in this shop of antique and quirky treasures.
Giant Cricket Wickets – Obligatory photo anyone? Tick the Giant Wickets of your Big things list. It wasn't on ours, but hey, it was just down the road so why not 😀
Hazelbrea Hazelnuts – A short drive for a nice coffee and cake if not more.
Westbury Hotel – Don't let this place fool you. It looks like an ordinary pub but I had the best seafood chowder I have ever had.
We decided to spend the week at Hagley RV Farm Stay. Using it as a base so we could check out more of the surrounding areas. Rather than be on the road with the van and miss those little out of the way places, this worked out well. As a result we got to see over 12 of Tasmania's sights from one spot.
---
---
Have A Drive
Cruizin In The 50's Diner & Deloraine – 20 km
We had just eaten when we passed this terrific place. You know we had to take a look and some photos anyway.
Launceston Chair lift At Cataract Gorge – 31 km
You can take the chair lift over the gorge and back or just one way and walk back. We had a return trip but had a walk once we got to the top. The gardens are lovely and have peacocks strutting around the place. Keep your eye's open as they can be in the trees and on roofs. Padymelons hop around without a care also.
This place also has a huge swimming pool, playground's BBQ's and 2 cafe's to choose from.
---
---
Liffey Waterfall – 36 km
The walk to the falls is an easy one although the drive up was a little windy. It was only flowing slightly when we arrived but it was still a nice spot to see.
Evendale – 37 km
A picturesque little town with a few shops, cafe and pub but also with a lot of character. This town holds the Penny Farthing championships each year. The next is on 22nd February 2020.
Milita Honey Farm – 37 km
On the way to Mole Creek Caves pop in and have an a taste test, ice cream or stock up on honey products. Check out the live bee hives through the glass.
---
---
Alum Cliffs – 43 km
Between the caves at Mole Creek and the Honey farm is an easy walk to the cliffs.
Elizabeth Town – 40km
Ashgrove Tasmanian Farm – Free taste testing of cheese, lots of cheese varieties to buy and gifts.
Christmas hills Raspberry Farm – Free taste test their products and have lunch at the cafe.
Van Diemens Creamery – Free taste testing of ice cream and coffee shop. I had the Lavender & White Chocolate ice cream 😀
Marakoopa Caves, Mole Creek – 56 km
These caves are one of 3 in the area. This one is worth a visit even if you have seen caves before. In addition to the Stalagmites & Stalactites they have a underground water system & glow worms. Take your jacket as its only 9 degrees inside.
---
---
Ben Lomond National Park (Jacobs ladder) – 86 km
Although we only drove to the bottom of this amazing winding road, the views were spectacular.
The Belly Button of Tasmania & Great Lake – 112 km
The Geographical Centre of Tasmania (aka the belly button) This one was a bit of a road trip but as we we're out and about we headed to it.
Depending on which way your GPS takes you, you will pass the Great Lake which has a lookout that often has a coffee van parked up. Stop, take a photo and enjoy a hot drink while you take in the view.
We headed back on the opposite side of the Great lake, up Waddamana Road. WOW! We spotted five Echidna's crossing the road, all safe by the way! All along and around the lake you will also see a lot of old, cute, rustic, shack's, fisherman cottages and homes. They are a point of interest in themselves.
To wrap up – Hagley RV Farm Stay is an understated, peaceful place where you can listen to the birds chirping in the morning & the fire pit crackling in the evening. Along with the hospitable hosts, sensational sunsets & location, this camp is worth stopping at.
Camp Details
Location : Hagley
State: Tasmania
Pets: Yes
Camp type : Farm Stay
Price : $10
Water ? : Yes
Power ? : No
Will suit: All sized vehicles
Is it on Wikicamps ?: Yes
Drive time to nearby shops: 1 minutes to Hagley General store
WIFI (tested with boost): Yes
Amenities : None – You must be self-contained
Other : Games, books, Views, Communal Fire Pit, Fire pots to loan, Kindling & 20kg of Fire wood $10, Close to so much
We use Boost for our phone and internet while travelling as it has 3G & 4G coverage on the Telstra Mobile network
(Visited 980 times, 1 visits today)