Add to favorites
30km South East of Leeton, in the Riverina, is the Narrandera Showground. This is just one of the camps we had a drive to in the area.
The other two being, the Free River Side Camp at Rocky Water Holes & Brewery Flats Reserve Free Camp.
Showgrounds
We do like to stay at showgrounds, as you might have gathered from our many showground Camp Posts. In fact, at the time of visiting Narrandera Showground we were staying at Barellan Showground. That's another one you might like to check out.
---
---

---
Narrandera Showground
Before having a drive around town we visiting the showground. I asked Larry to pull over once we were in the grounds so I could take some photos.
Adjacent to the camping area is a dump point. In fact two vehicles had driven in to use it while we were there.
---
Camping is on the large grass area big enough for any size rig. Powered and un-powered sites are available. We do like it when we get to use our Lithium batteries when we can.
iTECHWORLD have given us a %10 discount code "FTC5" if you're thinking of getting one.
---
---
---
Besides having 15 amp sites they also have 10 amp sites. Therefore you might want to bring your Ampfibian.
We carry the one below, just in case and it has come in handy on numerous occasions. Caravan RV Camping have similar one's here
---
Bruce, the caretaker of Narrandera Showground popped over while I was taking photos. He was checking to see what we were up to. Good to see someone looking out for the camp.
---
---
Although this is a basic show ground, toilets and showers are available for those that need them
---
Have A Short Drive
While we were in the area we had a quick look around. The Murrumbidgee river is a short drive away from Narrandera Showgrounds.
Adjacent to the river, is a red brick tower. This is the former Oakbank Brewery and cordial factory.
During the 1890s & 1920s it was at it's peek. Today, it's a listed National Trust building.
In the same area is a undercover electric BBQ and picnic tables. Not forgetting the boat ramp and small jetty you could do some fishing off. Free camping is also over the road at Brewery Flat Reserve.
---
More Information
Location: Narrandera
State: NSW
Pets: Yes
Camp type : Showground
Price : $20 Power & Water – $15 un-powerd
Water ? Yes
Power ? Yes
Will suit: All sized vehicles
Is it on Wikicamps ? Yes
Drive time to nearby shops: 2 minutes away
WIFI (tested with boost): Yes
Amenities : Toilets, showers
Other : Dump point, bins, room for any size rig
You Might Also Like
---
Save on accommodation while travelling and join Aussie House sitters use our discount Coupon Code "AHS15%off"
---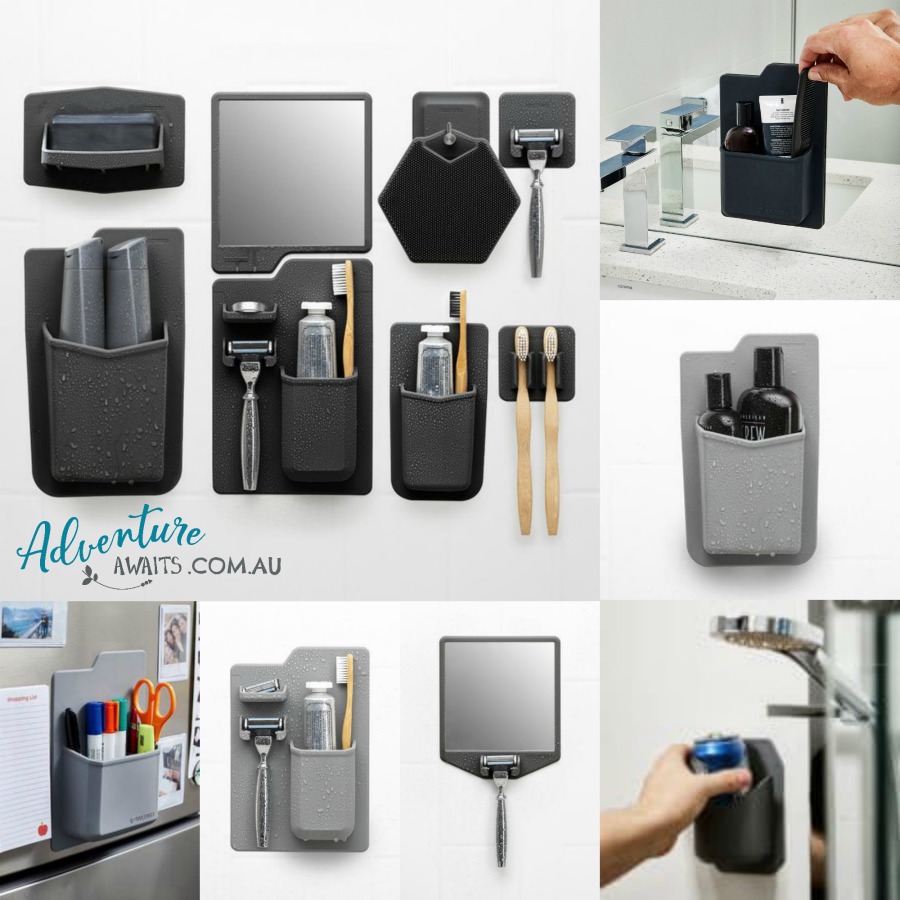 Adventure Awaits has heaps of practical and fun camping and caravanning products
(Visited 374 times, 1 visits today)