Would you like FREE accommodation while you travel? The lovely people over at Aussie House Sitters have been good enough to give our members a discount. Use our Coupon Code "AHS15%off". This will give you 15% off your regular membership.
House and pet owners from all over Australia are looking for people like you. You could be looking after their house, pets, or garden. In return you get to live rent free. This could be for a couple of days to a few months. You maybe staying in the home or in your van with free power and water.
Check out Aussie House sitters for more and use our discount Coupon Code "AHS15%off"
---
We are so happy to be able to offer you a $30 Discount Code for Caravan RV Camping. They have everything you can think of for your caravan or recreational vehicle. Appliances, accessories and spare parts.
In the past we purchased our RV Wifi from them and recently we purchased our Ibis 4 air conditioner. They also sell WITI, an anti-theft, GPS/ Integrated break control/ wireless interface system. This is a Aussie product and company that we can highly recommend!
Save $30 when you spend over $500. Use the code "FULLTIME" at the checkout to receive your discount.
---
Our budget tracker can be used to keeping an eye on your daily expenses, record finances & stats.
Our Spreadsheet includes:
Costs auto calculated and tracked then displayed graphically and numerically in a cost tracking screen
Fuel mileage calculator and fuel expense estimator
Gas bottle usage to help monitor how often you go through a gas bottle
Section for safety such as recording tyre pressures
Record weighbridge measurements
wage calculator to help determine weekly wage ( to be used as a guide only )
Full Details & Download Spreadsheet Here
---
Who doesn't like a good read! QBD Books have thousands of books to chooses from, with hundreds on sale.
If you're on the road and want to plan your trip, check out there travel, 4WD, caravan & camping sections. Read about your hobby, history or relax with a novel. For the kids they have activity books, education books and so much more.
See QBD Books and their specials Here
---
At Tentworld you will find a huge range of Camping, Cravanning, Off road & Adventure gear. You might even find a gift for a happy camper.
---
"Lets Do Something" is a fantastic platform for Aussie business & events happening around Australia. This is a FREE APP!
It's also FREE to post your events, activities and things to do. If you would like to increase your exposure to anyone looking for something to do in Australia this is a perfect platform. You can have multiple listings from as little as $40, less if you take off our 20% Discount code "FTCARAVAN20". Head to letsdosomething.com.au for full details.
This FREE APP is handy for anyone travelling Australia or wanting to find something to do locally on a weekend. Have a browse through this brilliant app & website
---
Adventure Awaits has huge range of products for every family member. You have so much to choose from. Everything from Pegless Clothes Lines, unique caravan inspired goodies, beer & wine holders to clip together crockery.
Of course, they also have great products for kids. Games/toys, journals, jigsaws to a back to school collection.
---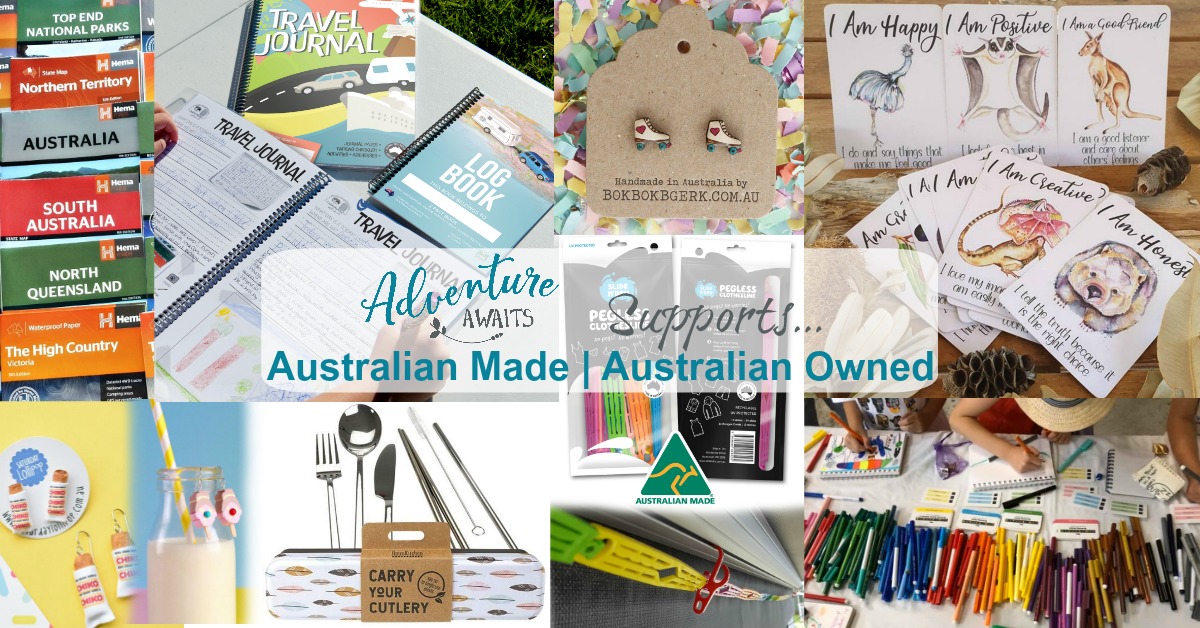 ---
MORE EXCITING DISCOUNTS COMING IN 2021
---
To be transparent, we do have some affiliate links and codes on this page. We may get a small commission if you purchase something. This will be at no additional cost to you. Thank you so much for being part of our travelling family.
(Visited 257 times, 1 visits today)