Add to favorites
Pub Camping was something we knew nothing about before we hit the road. Once we found out about the Facebook page "Country Pub Camping" all that changed.
Pub/hotel camping is not only a cheap way to camp around Australia but it helps out our outback and county towns.
Buy a drink (it doesn't have to be alcohol) or a counter meal, something to show your support for their camp.
We have added pub camps in every state and territory. The camps are either located at the pub or are within walking distance of a licensed place.
For each of these camps we have previously written a Full Write up on it. Click on the "Orange Highlighted" name of each pub to be redirected to the Full Post on that pub camp. This includes:
Photo's
If Pet Friendly
Amenities
Google map location
Much more
These were 22 camps, now being updated with more, including Tasmania! Call back soon to check them out.
---
QLD PUBS
---
20 km from Mackay, in Sandiford is the General Gordon. Camping is in a large area, behind the pub. It's located down a quiet road surrounded by sugar cane.
---
---
Less than 20 minute north of the Mackay CBD. Parking is on a lovely large grassy area and will fit small tents to big rigs.
---
Bloomsbury is between Airlie Beach and Mackay is this Free Camp. This is a huge gravel pit located at the BP petrol Station. Any size rig will fit here. Oh' Yes, and it's not a pub but has a bottle shop.
---
---
Head to McKinlay for this well known Crocodile Dundee pub. You can still see the original cars from the movie. The Never Never Tours live on.
---
Just over 1 hour from Rockhampton is this pub camp. Camp on the large grassy area at the back of the pub.
---
Located in Camooweal, this pub camp is located 13km from the NT/QLD border. Power and water is available. They also have a pool! Toilet, shower and laundry.
---
Thought about house sitting as you travel? Check out Aussie House sitters and use our discount Coupon Code "AHS15%off"
---
---
NSW PUBS
---
---
This hotel is in Tarago, 30 minutes to Goulburn. We visited this pub on the way to Canberra. Traveling from our Farm Sit on a day out. Camping is behind the pub.
---
This was once the Ballimore Inn. Located between Dubbo and Dunedo This camp is directly opposite the friendly pub.
---
---
One hour from Dunedoo in Cassilis. The bowling club itself is no longer a Bowling Club. It is now basically running as a low cost park. Lots of large grass spaces to park on. Head to the club house for pizza and a drink.
---
Located in Dubbo, minutes from the Zoo. Parking is next to grape vines and the winery, with the cellar door at your door.
---
Camping here is on a large grass area that's behind the club. It's located 50 minutes from Newcastle
---
Bulahdelah is around 1hr 20min from Newcastle is this hospitable club. It has all the amenities as well as great food, drink and toilets.
---
Located in Albury, camping is on a large grass oval at the back of the pub. Since staying this pub has closed and reopened multiple times. Please check before going!
---
---
---
W.A PUBS
---
Camping is across the road from the Highbury Tavern. A grass area with toilets. This pub is about 2 hours from Mandurah.
---
20 minutes from Mandurah, camping is ona large Grassy area. Big enough for any size rig. Located opposite the Premier Hotel.
---
30 minutes form Geraldton, in Bowes, is Oakabella. This place is heritage listed, circa 1850s. Noted as the most haunted location in Western Australia. Camping is on a huge grassed area. Pop in to the licenced tea and have a look around.
---
N.T PUBS
---
2 hours from Mataranka is this iconic pub. Toilets, showers, power and water are available on the huge area beside the pub.
---
---
3 hours from the NT/QLD border, in Tennant Creek, this roadhouse has all you need. The camp has power, water, pub, cafe, pool. Barkly Roadhouse itself has barista coffee, snacks, lunch, dinner, drinks, clothes, food and souvenirs. You can get a gas bottle refills as well as fuel.
---
S.A PUBS
---
1 hour from Port Pirie. Parking is next to the club on red dirt and gravel. They have a dump point
---
30 minutes from Renmark is this well known pub. Camping is by the river with lots of walking tracks. One is 700m to the pub. Built in 1859, the walls are made of 1 ½ inch fossilised Limestone.
---
VIC PUBS
---
A 7 day free camp, 45 minutes from Shepparton. This riverside camp is only a couple of minutes walk over to the pub. Toilets, playground, fishing and a shop up the road
---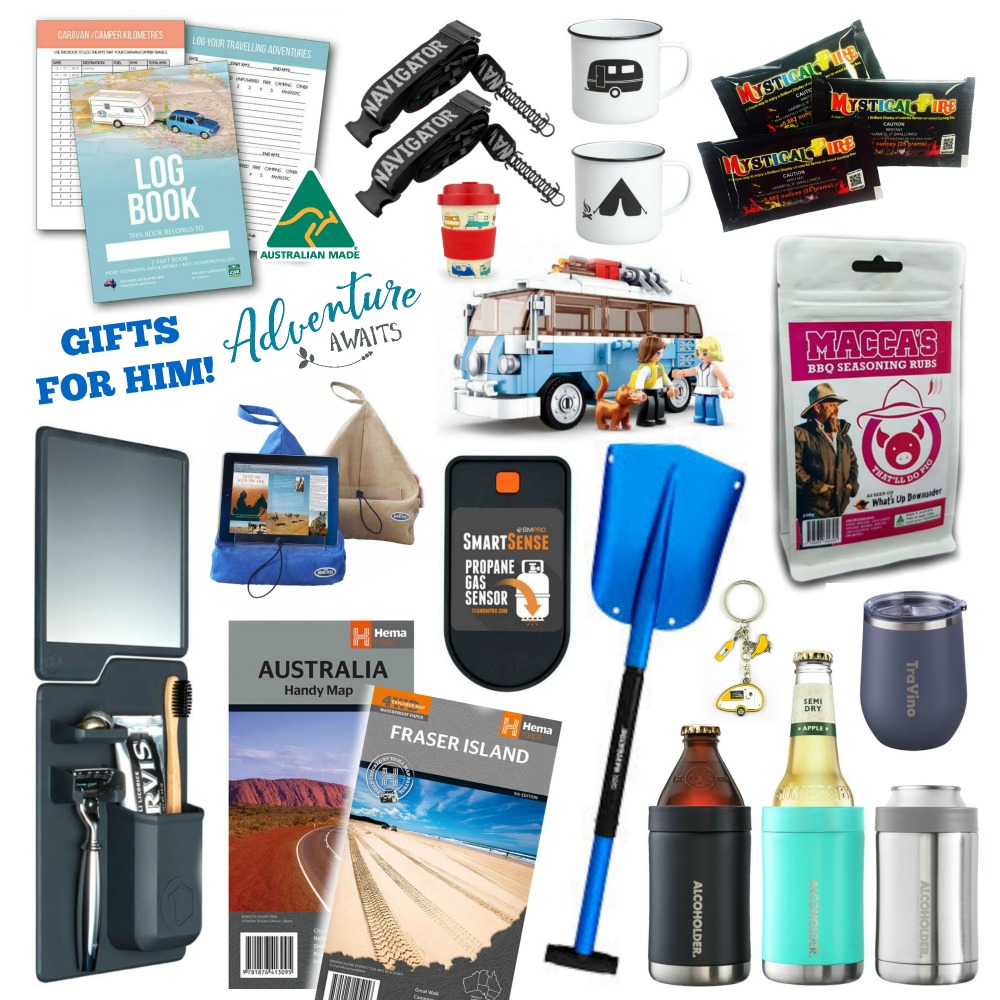 Adventure Awaits has great camping gear, maps, fun stuff and more
(Visited 21,049 times, 1 visits today)